Regular price
$140.00 USD
Regular price
Sale price
$140.00 USD
Unit price
per
Sale
Sold out
The classic mariner chain that's perfect for everyday necklace. You can wear this piece on its own as a statement piece or layered with some of our necklace selections. 
Product details:
Materials: Solid 925 Sterling silver
Length: 40 cm + 3 cm extension 
Weight: Approx 14 g.
Custom length upon request
Handcrafted in Bangkok, Thailand
📏 Size guide
🤍 Jewelry care
📦 Shipping
Share this
View full details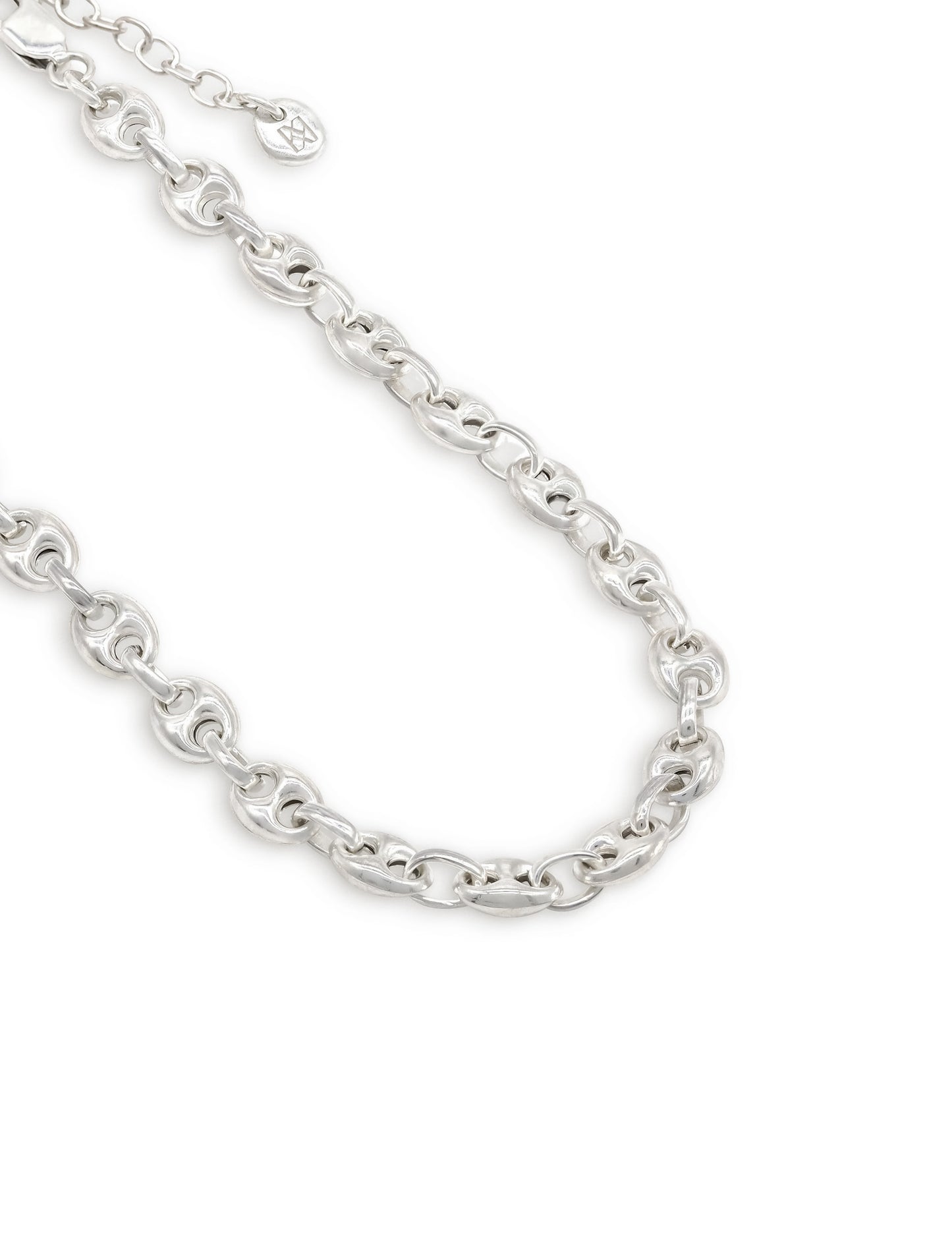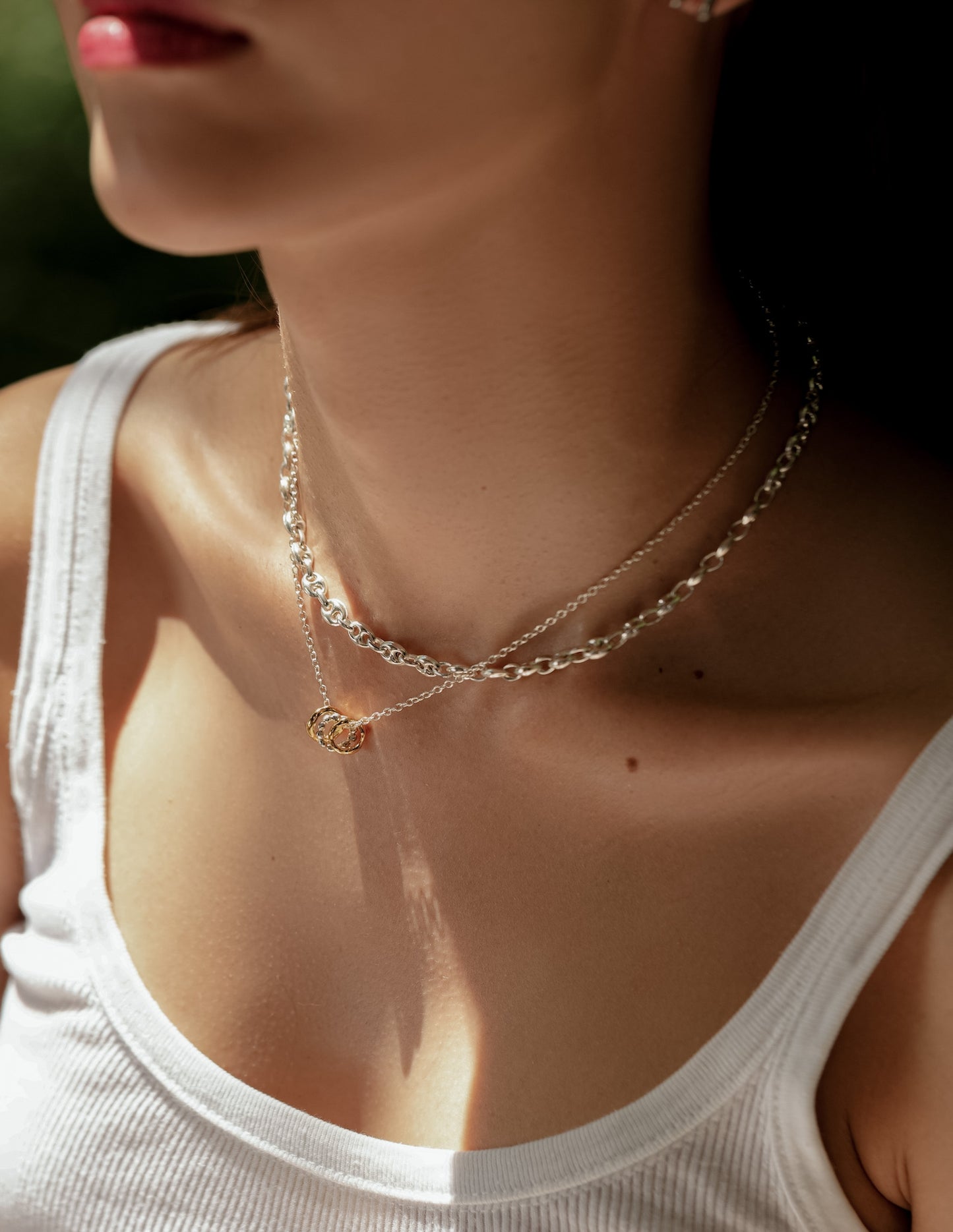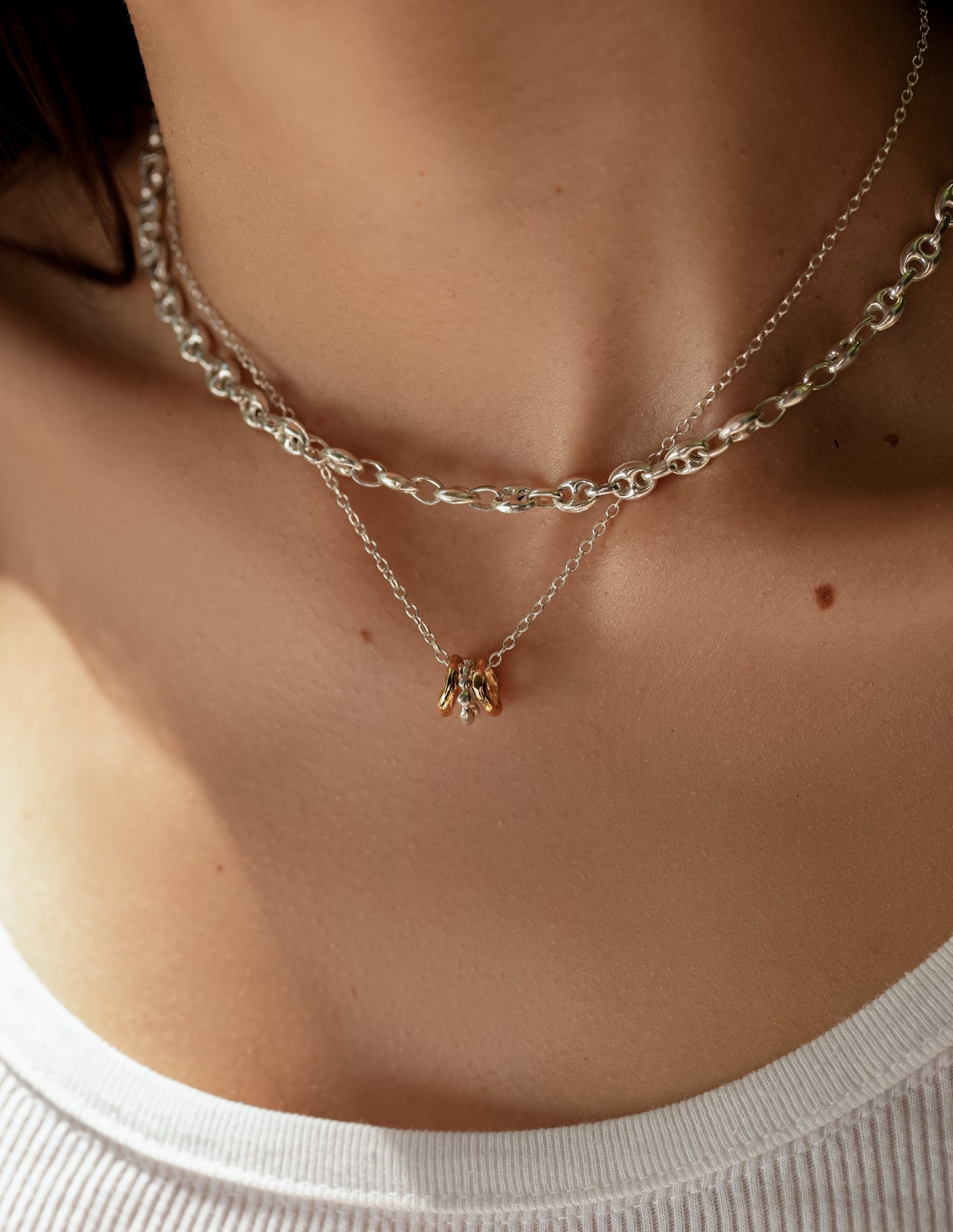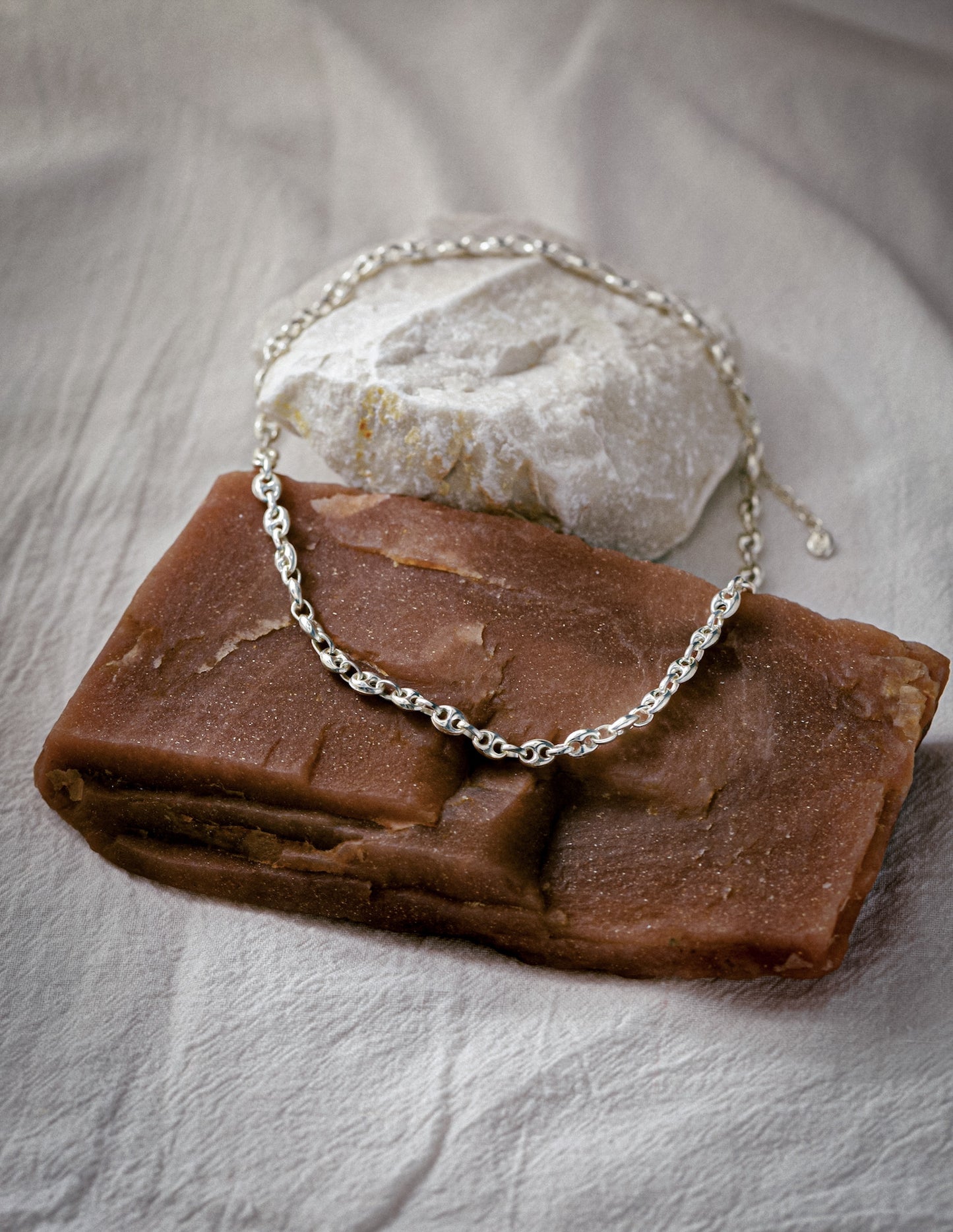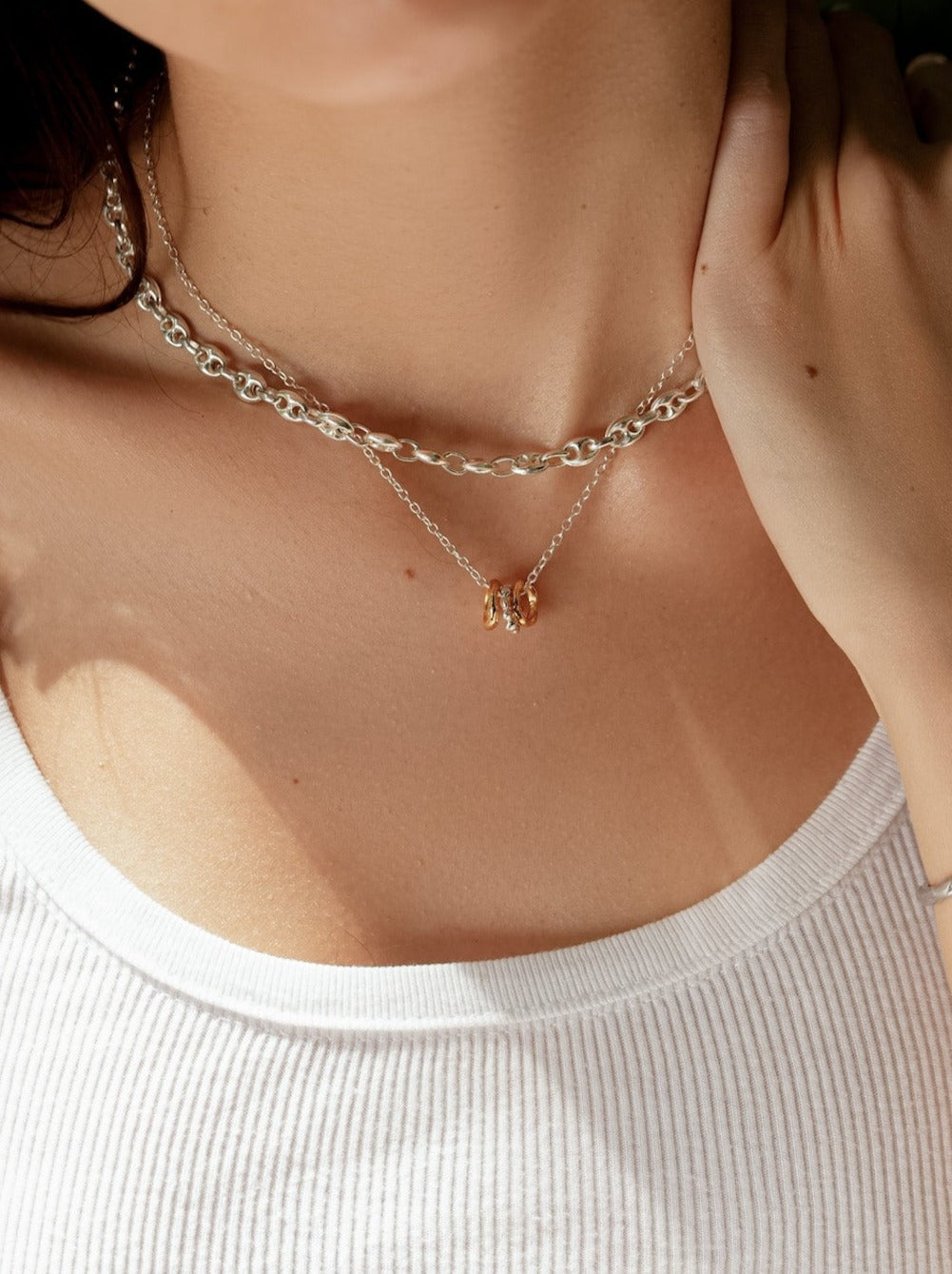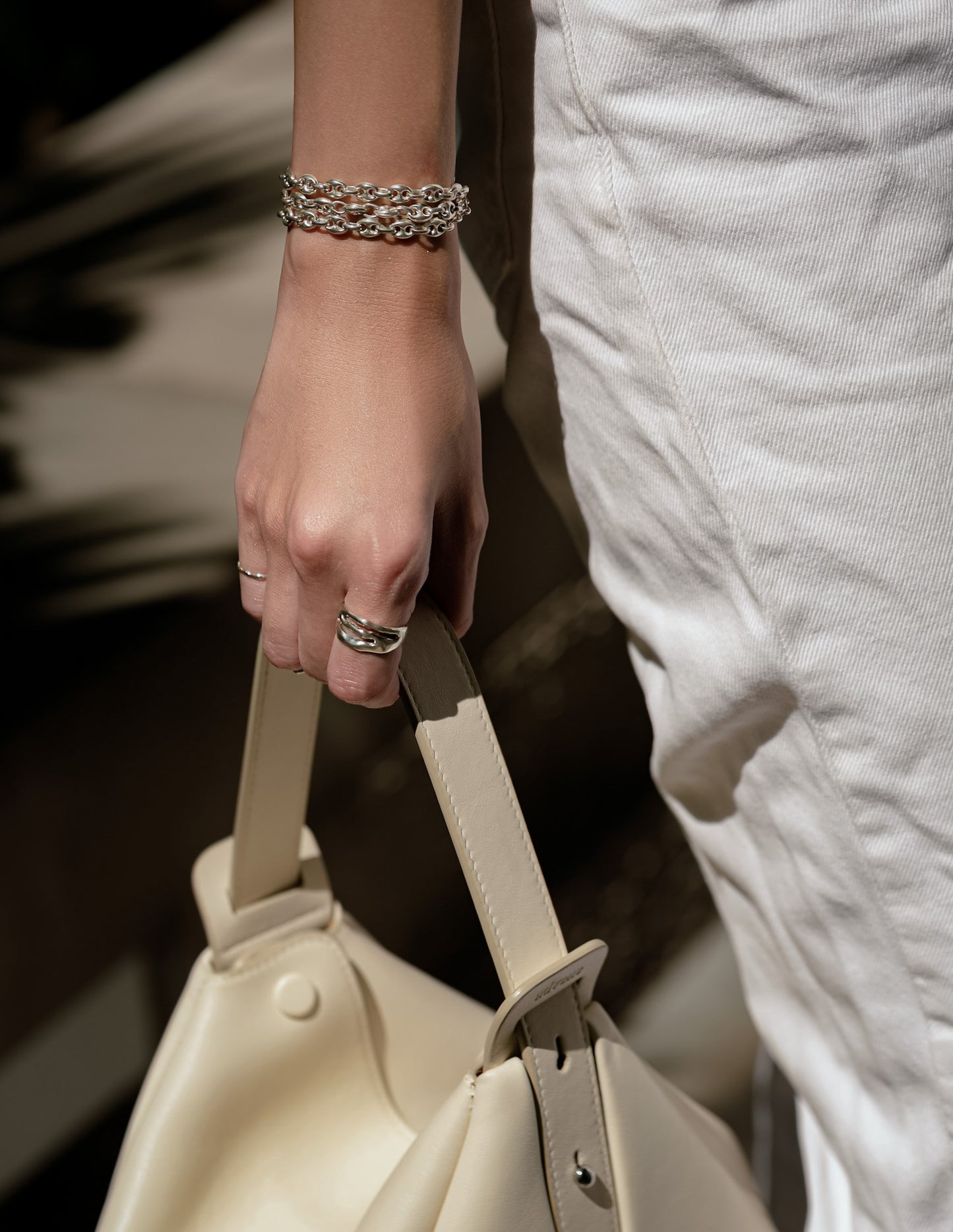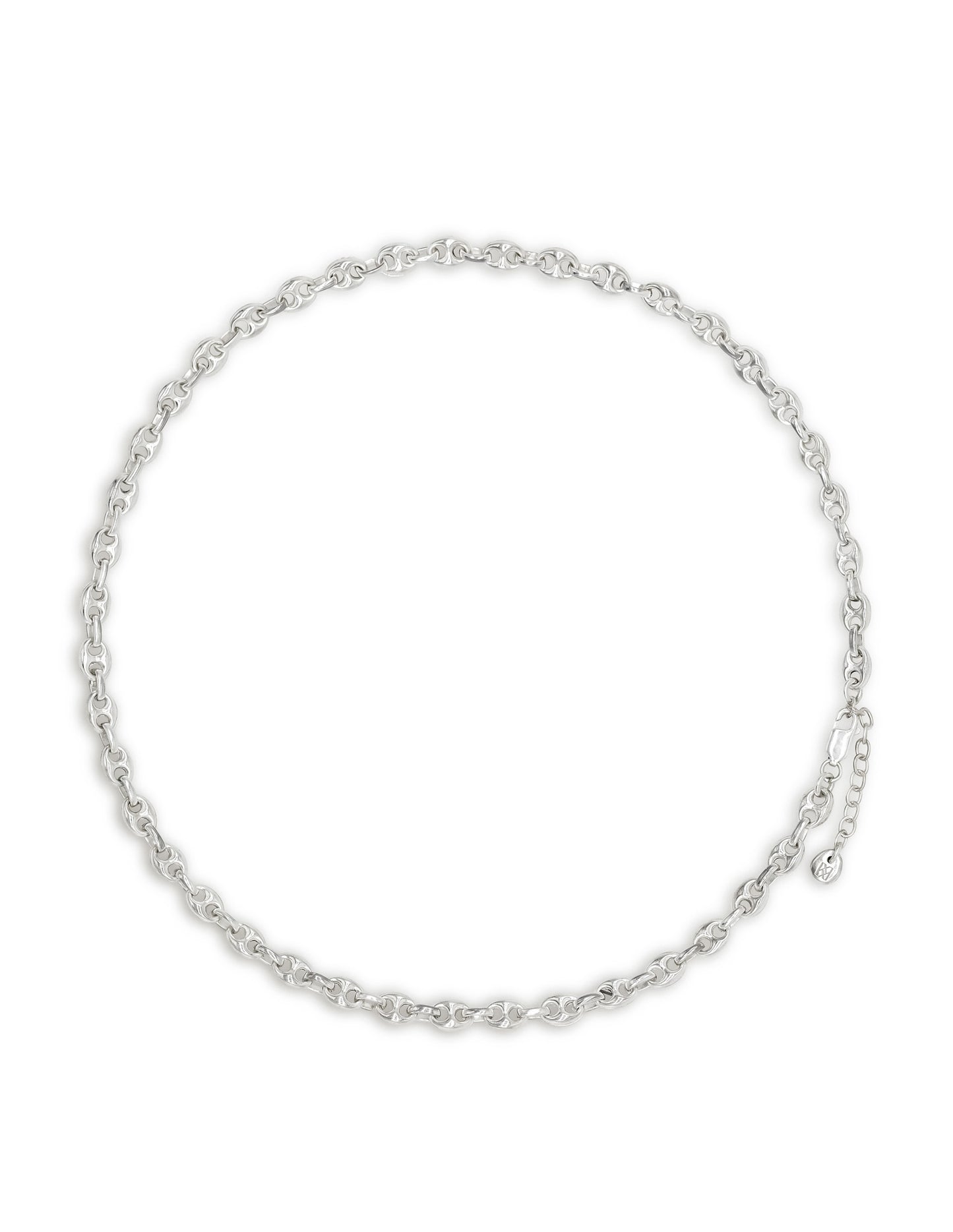 Size Guide
Option 1: Measure an existing ring
You will need a ring and a ruler
Select an existing ring that fits the desired finger.

Measure the internal diameter of the ring (in mm)
Use the conversion chart below to find your size
Option 2: Measure your finger
You will need paper, a scissors, a pen, and a ruler
Cut a strip of paper
Wrap it around the base of your finger and pull the paper so it's snug against your skin (the tighter the better, to find your best fit).
Mark the spot where the paper meets and measure the distance with ruler (in mm)
Use the conversion chart below to find your size
Option 3: Use a ring sizer App
You will need a ring and an iphone
>> https://apps.apple.com/us/app/ring-sizer-from-jason-withers/id795721582
Jewelry Care
We strongly believe that jewelry is meant to be worn every day
Just wear and enjoy!
Kharys Materials
All of our product are made of high quality 14k solid gold, 18k gold vermeil and solid 925 sterling silver. While most of our jewelry requires very little care, we do recommend taking off your jewelry when you wash your hands, shower, exercise, swim, put on skincare products and moving heavy objects. This is because harsh chemicals and other substances can damage, scratch or discolor the jewelry. 
Sterling Silver
Silver is subject to tarnish overtime when exposed to oxygen and sulphur in the air. The best measure to prevent this is wearing your silver jewelry often! Because the oils in your skin help prevent tarnish (This varies depending on your own body chemistry).
We also recommend that rinse your jewelry with warm water, wipe it with sterling silver polishing cloth or soft cloth, and store in airtight bag.
18k Gold Vermeil
Although our gold Vermeil is a minimum 2.5 microns thick layer of 18k solid gold on sterling silver to maximize the lifetime of your jewelry, we cannot guarantee that the plating will be permanent as its condition depends on each person's body chemistry and jewelry care. 
We recommend that rinse your jewelry with warm water, wipe it with soft cloth, and store in airtight bag. (*Silver cleaner and silver polishing cloth must not be used on the plating)
14k Solid Gold
Mix a small amount of mild dish soap with warm water and use a soft toothbrush to scrub it on your jewelry. Rinse away any excess residue and dry thoroughly with a soft polishing cloth. Store your jewelry in airtight bag when not in use.
Gemstones
All gemstones are unique and may vary in color and shape. They need to be treated with care as they can be damaged under certain circumstances. To prevent damage as much as possible, we recommend that you avoid exposing your gemstones to variable temperatures, perfumes, cosmetics and chemicals. Please rinse your gemstones with warm water, wipe it with soft cloth, and store it in airtight bag.
Delivery & Shipping
As a small independent brand, we have a small inventory and most of our pieces are made-to-order. Please allow 7-10 working days for handcraft and shipping. If you need your order sooner than that please contact up and we will try our best to accommodate your request. 
Thailand orders: Free standard shipping
International orders: Shipping price and time varies depending on your location
Please note that all international packages are subject to local taxes and duties upon delivery. Kharys Studio will not be responsible for the cost of clearing your items through customs or other costs that may occur.
*Please note international shipping usually takes 3-7 business days, but we cannot guarantee the delivery date.
*We are not responsible for packages that are lost or damaged in transit. Please double-check your shipping address when placing an order.
*Please note that shipping delays can occur during the current spread of coronavirus.